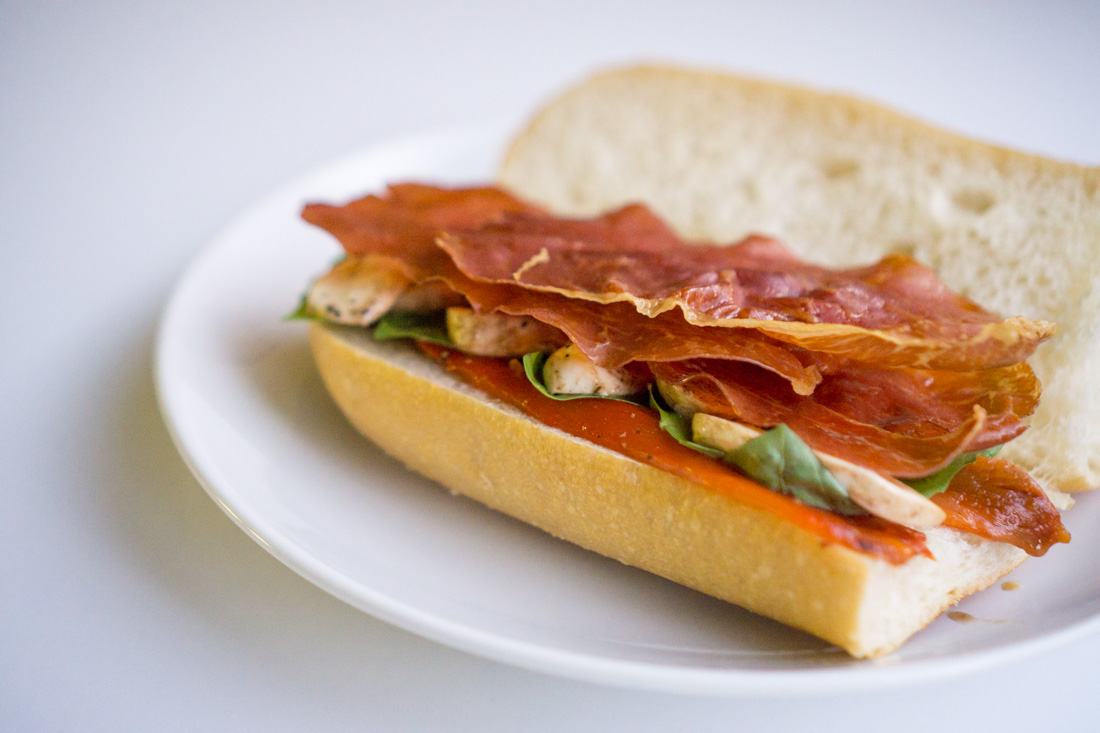 This is a story of how crispy prosciutto saved my sanity when I was pregnant.
During my pregnancy, I felt totally normal for the first couple of weeks or so…and then the nausea hit me like a literal punch in the gut.  I felt like I had low-grade food poisoning, all.the.time.  For the first time in my life, I actively hated the idea of eating.  There were days I subsisted on string cheese and toast.  One day, I discovered the heaven that was watermelon…before quickly realizing that I was one of the unfortunate souls for whom watermelon triggered acid reflux.  No bueno.
After I entered my second trimester, my constant nausea eased a bit and I found myself experiencing cravings.  Not the stereotypical pickles-and-ice cream kind of craving, but rather…I wanted something that tasted fresh.  Months of eating plain toast, cheese, and grapes had me missing salads.  Sushi.  And weirdly…deli sandwiches?!
You see, pregnant women are warned against eating all sorts of things.  No raw fish (parasites).  Not much fish at all (mercury harms baby).  But definitely eat some fish (Omega-3s are good for baby!)!  No ice cream (listeria).  Definitely no deli meat, unless you microwave it! (listeria, again).  Try not to eat bagged salads (listeria).  And be sure to avoid salad bars! (did somebody say listeria?!).  Oh, and DEFINITELY no nitrates — they're terrible for baby!  All these prohibitions meant that deli sandwiches were probably the worst things I could eat (listeria x1000, plus nitrates from the deli meats).
My head was filled with rules but my stomach was, for the first time in months, hungry.  And so I wandered (rather, waddled) depressed, ankles swollen, around Trader Joe's, staring longingly at the boxed salads and packaged sushi.  I meandered over to the deli meats display and listlessly read the ingredients on the packs of deli meats.  And then I saw something amazing.  Prosciutto di Parma contains only prosciutto and salt?!  How could that be possible?
Obviously, I couldn't eat the delicious cold prosciutto, but maybe I could find a way to cook it.  And so I discovered the magic that is CRISPY PROSCIUTTO.  You bake prosciutto slices in the oven at 350 degrees for about 10-15 minutes until they get crispy all the way through.  And lest you fear that baking expensive prosciutto is blasphemy, that doing so is a waste of fine meat, let me assure you that crispy prosciutto tastes better than most bacon.  Once you crunch down on a prosciutto chip, your life will change for the better.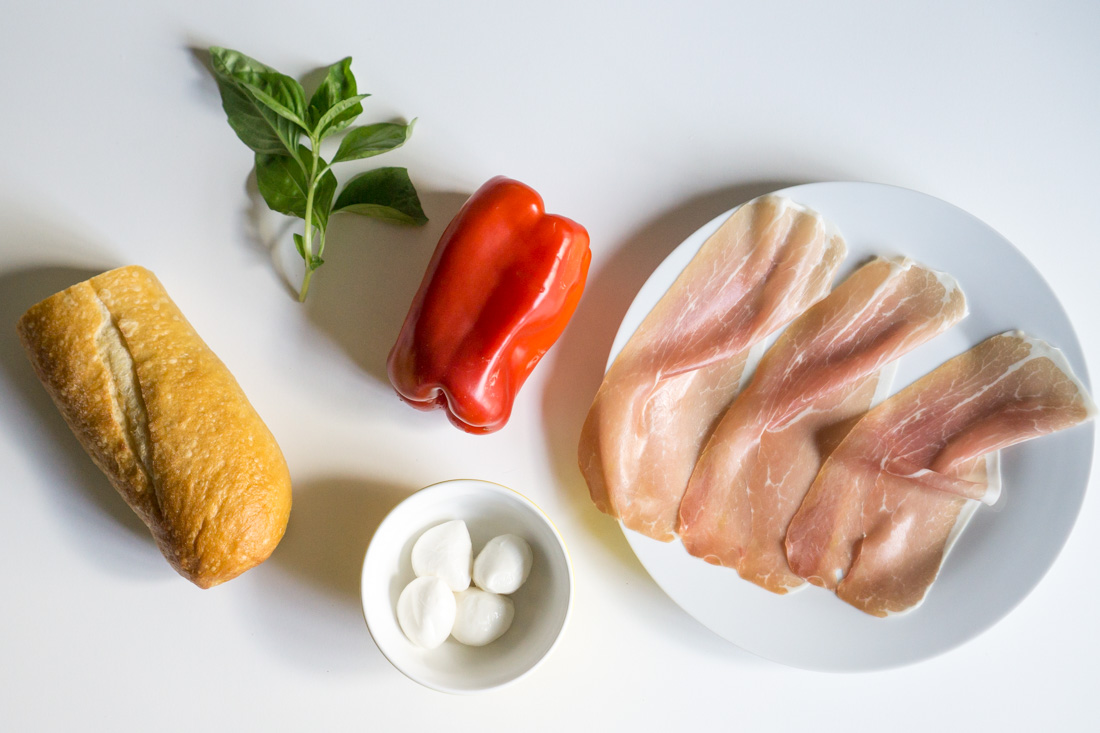 Prepping the prosciutto just requires laying slices on top of a cookie sheet.  Use foil if you're lazy like me and want to avoid having another pan to wash.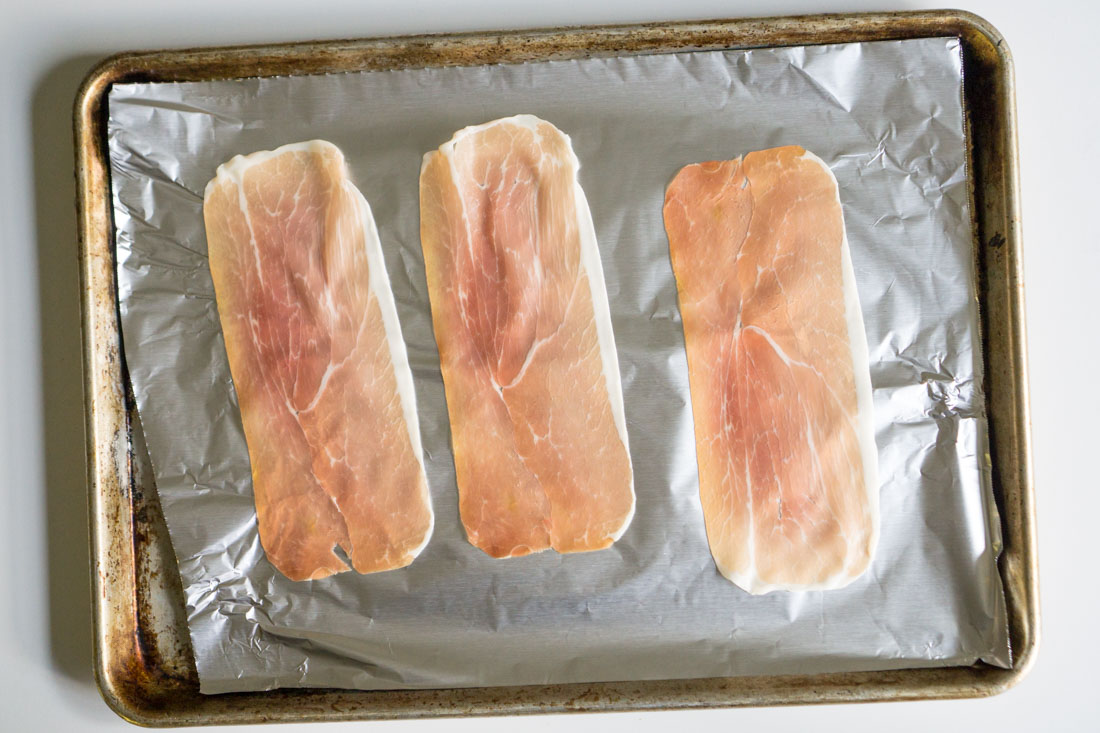 Voilà.  So easy.  Remove the prosciutto when cool.  Resist the urge to take a nibble (I couldn't!).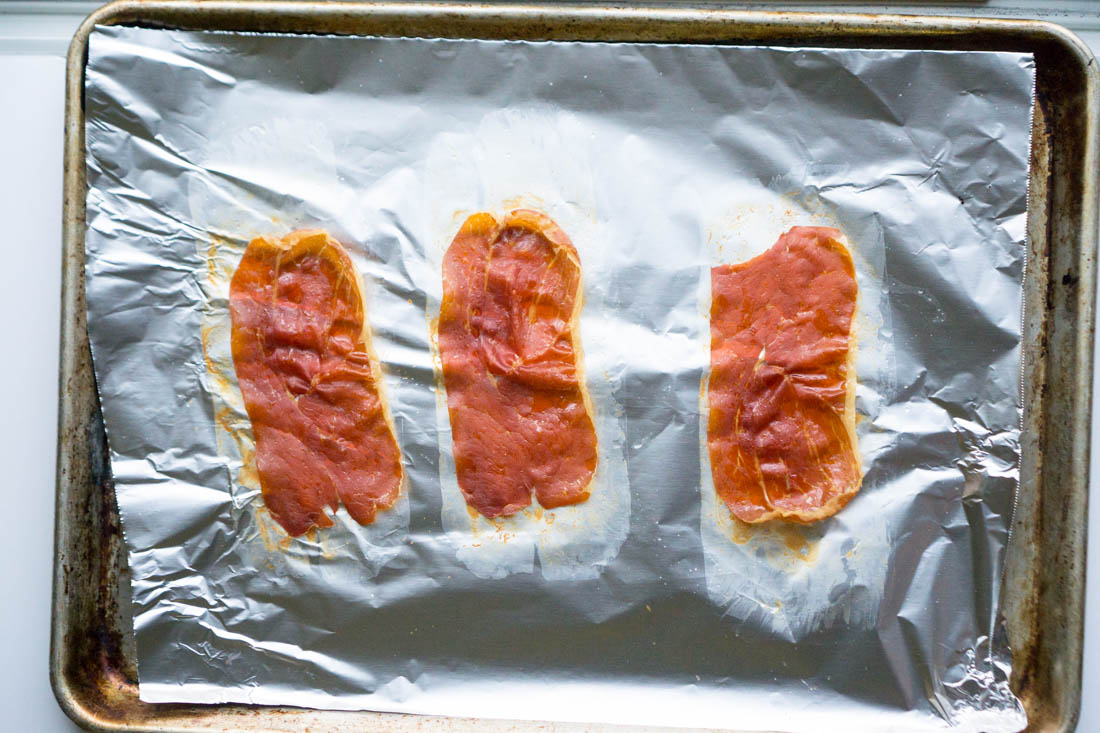 Slice your fresh mozzarella balls.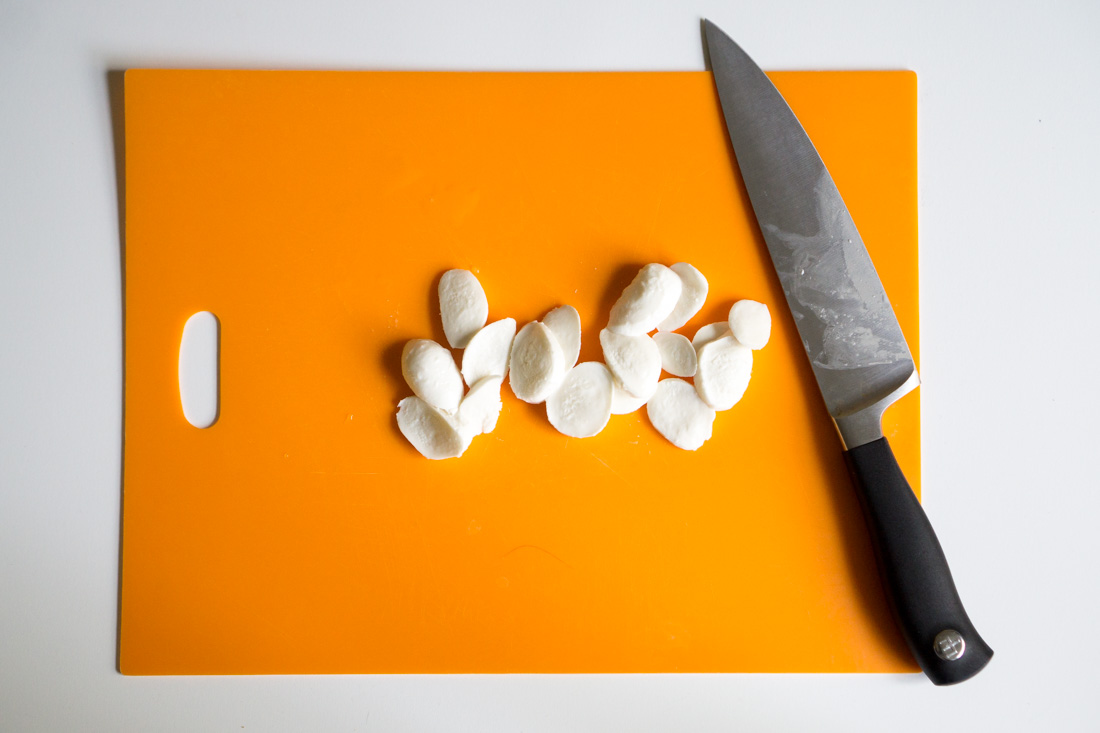 Marinate your mozzarella in oil, vinegar, and salt & pepper to taste.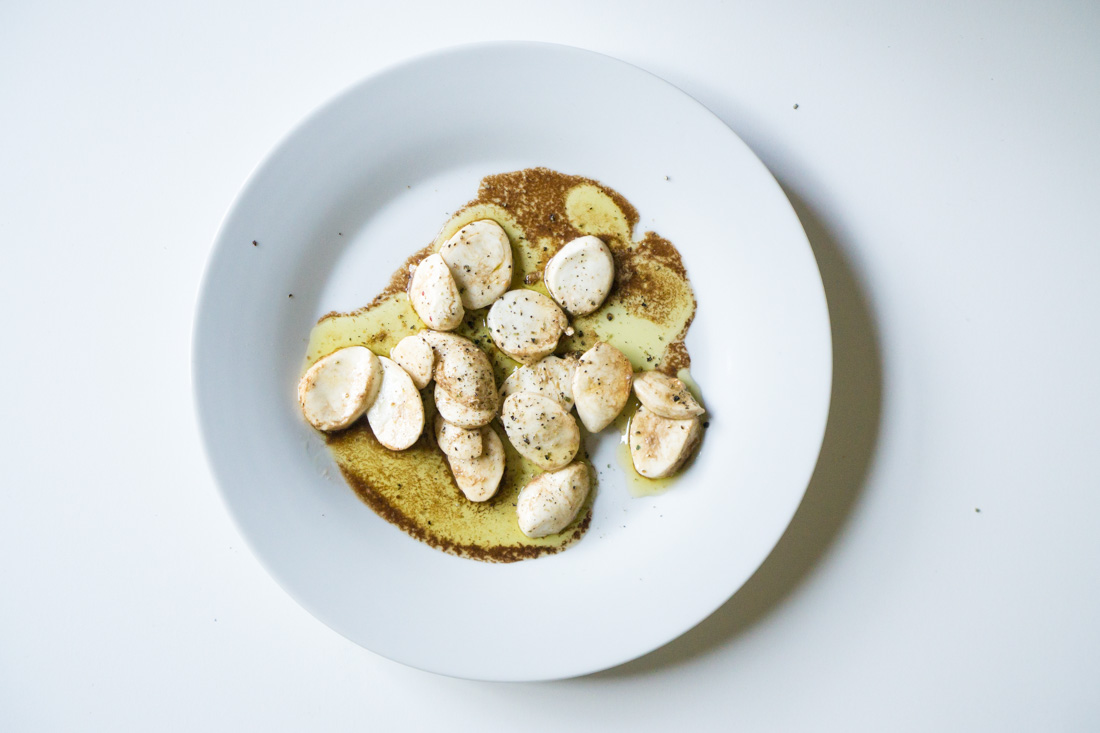 It's time to char your red bell pepper (or slice your tomato, if you're using great tomatoes in season).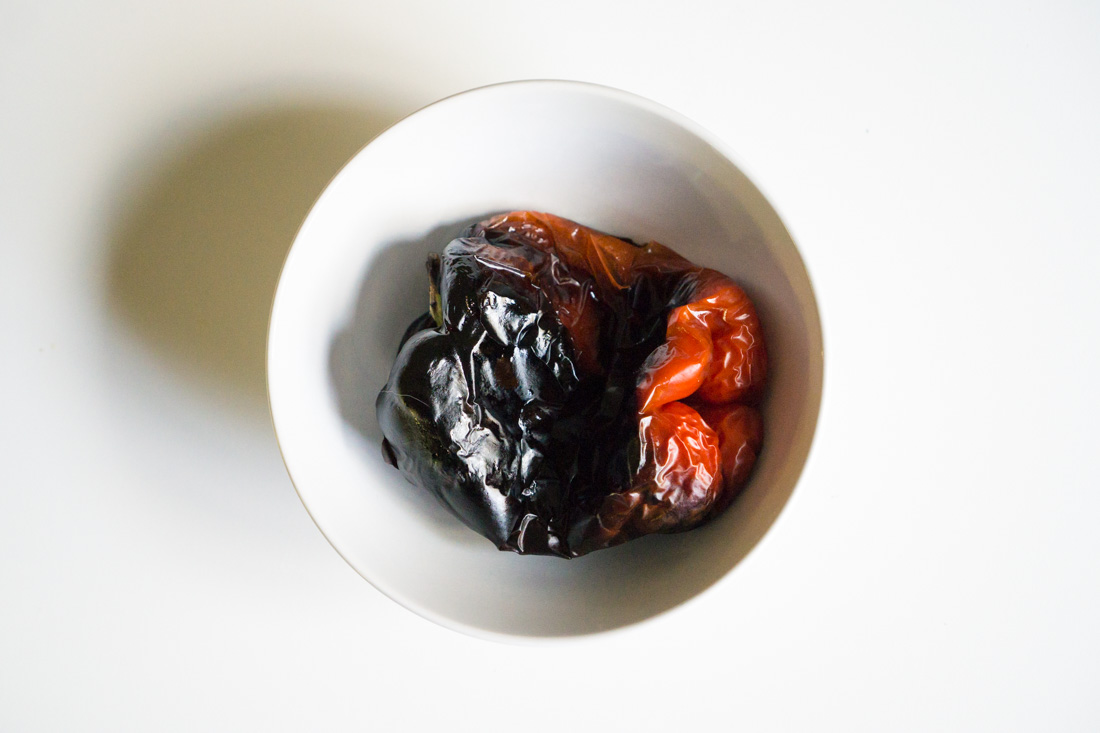 Let your pepper cool in a bowl covered with a plate to allow the steam from the hot pepper to soften the charred skin.  Peel and slice your pepper.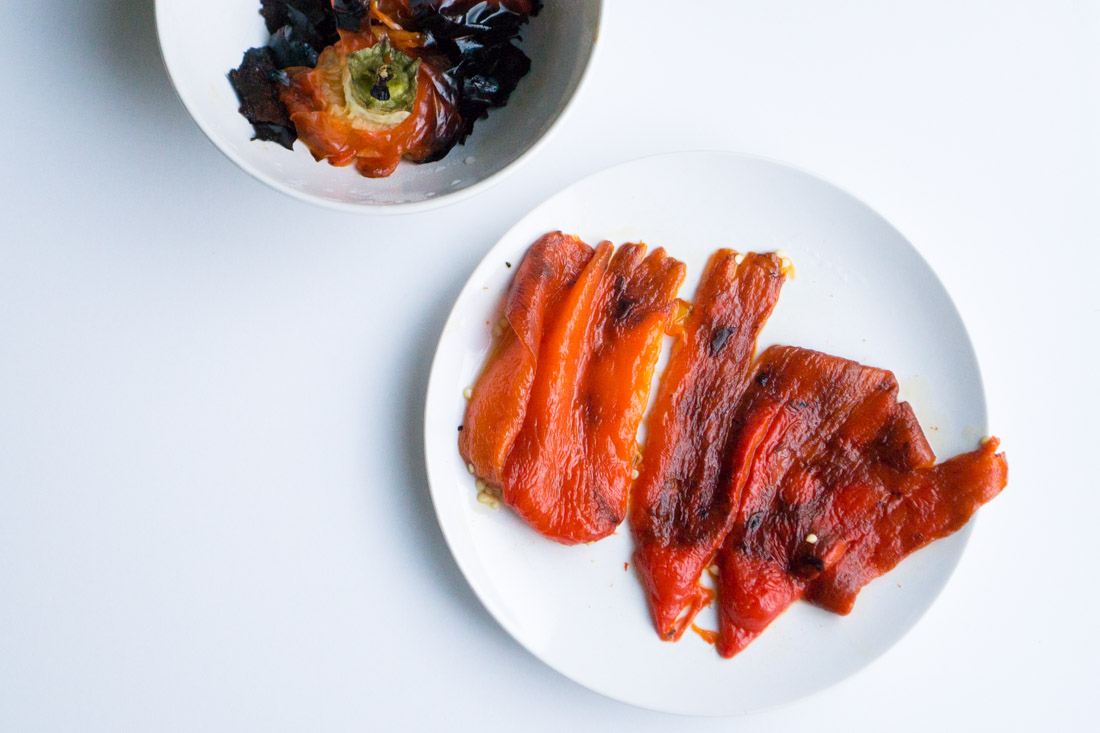 Gently wash and dry your basil.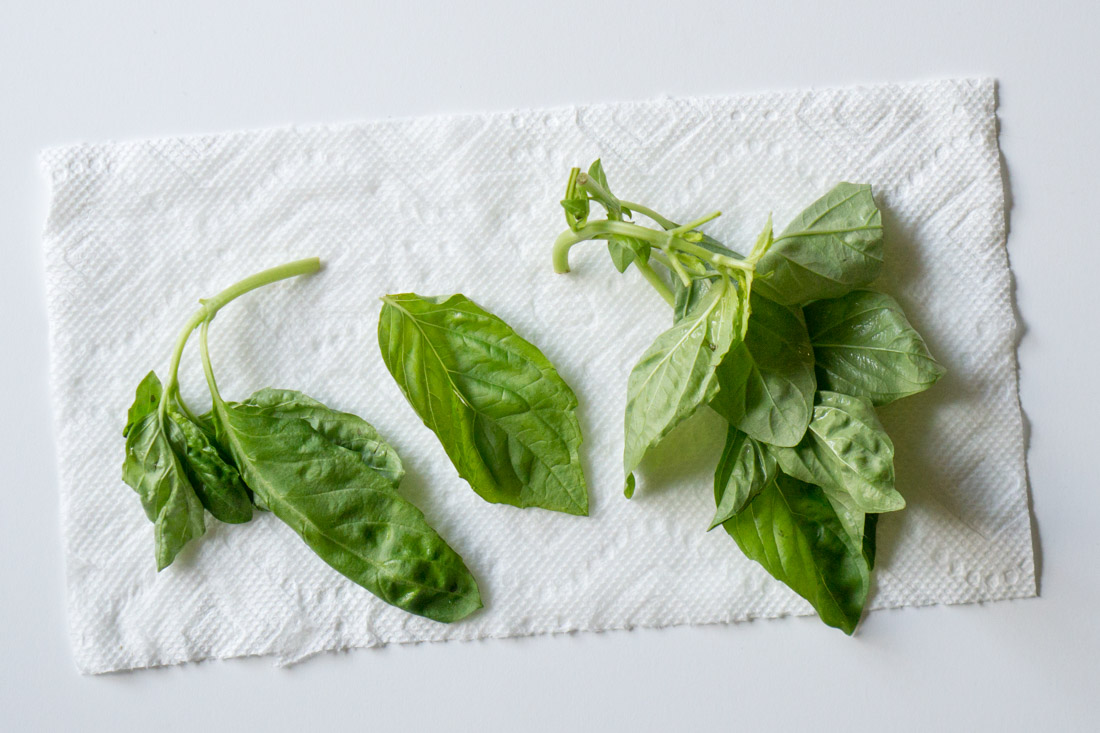 Now, it's time to assemble your sandwich!  I recommend peppers (or tomatoes) as the first layer, then basil, then mozzarella, then prosciutto on top, but you can really do any order you'd like.  Drizzle the open face of the sandwich with the oil-vinegar mixture left over from marinating the mozzarella for extra decadence.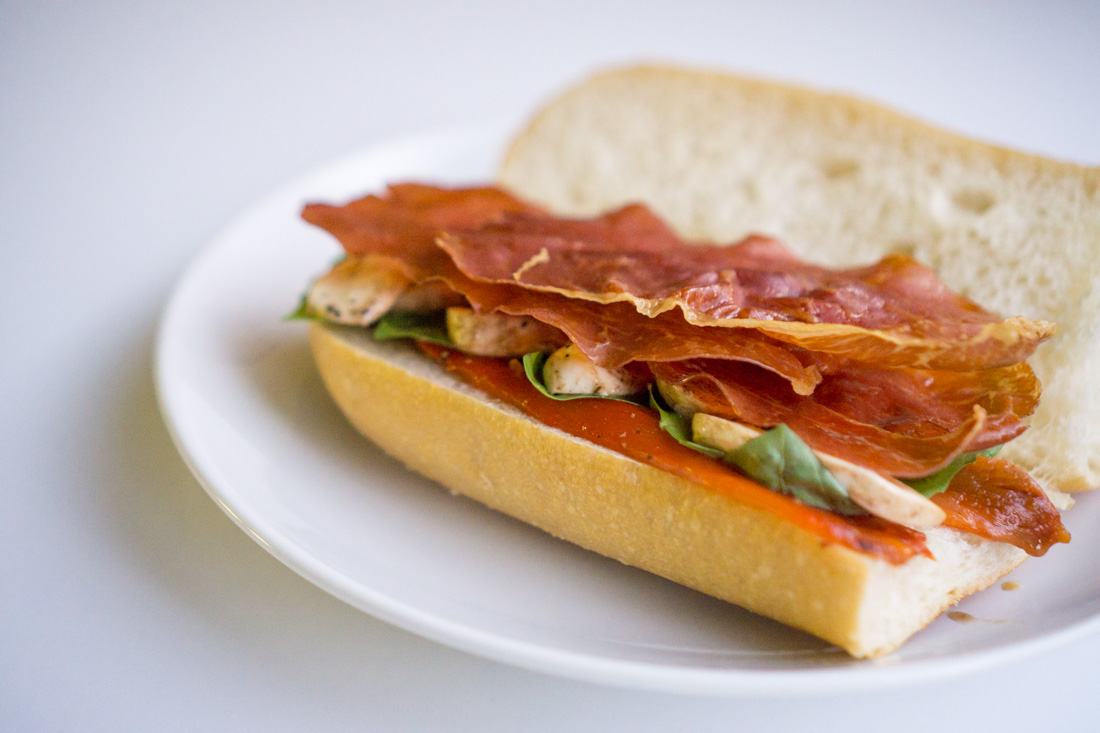 Slice, and enjoy.  And if you happen to be pregnant, you can revel in the fact that you were able to follow all the rules and still enjoy a fresh-tasting deli-style sandwich.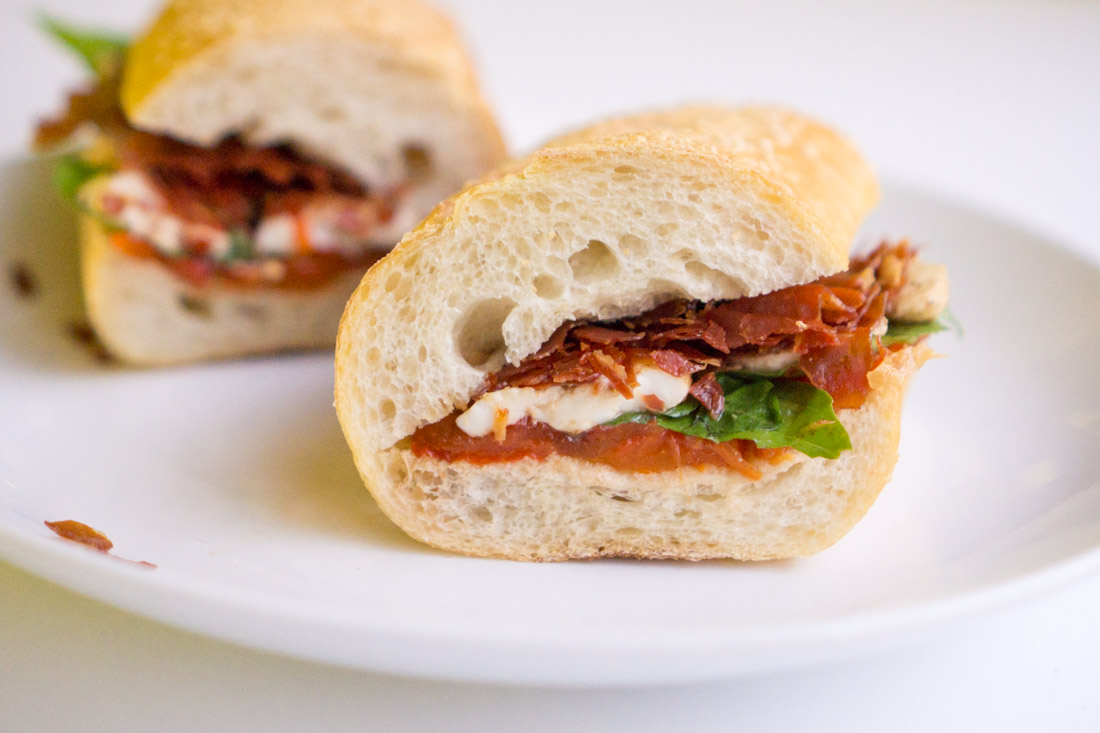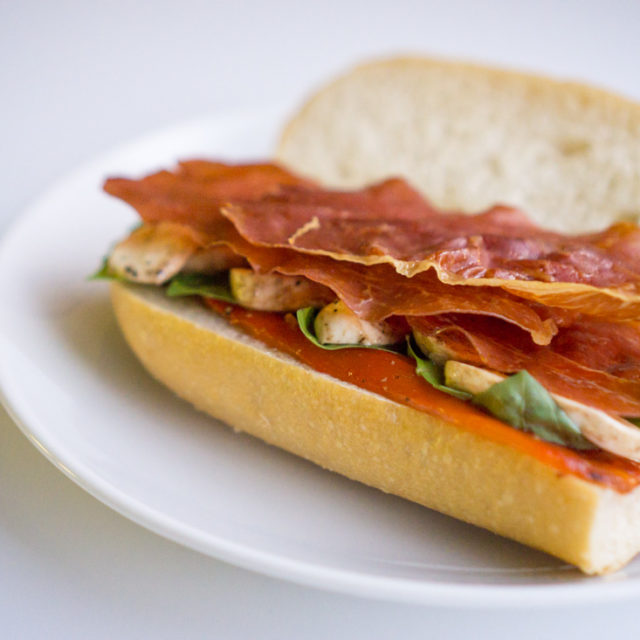 Crispy Prosciutto Sub Sandwiches
Ingredients
3

slices

prosciutto

Prosciutto di Parma or another nitrate-free prosciutto

3

oz.

fresh mozzarella

sliced

1.5

Tbsp.

extra-virgin olive oil

.5 Tbsp. balsamic vinegar

Salt

Black pepper

freshly ground

1

red bell pepper or 1 in-season tomato

8-

inch

baguette chunk

10

leaves

basil

washed and patted dry
Instructions
Lay prosciutto slices in an even layer on a large rimmed baking sheet. Bake at 350ºF for 10-15 minutes until crispy. (Monitor closely to make sure prosciutto doesn't burn.) Set aside to cool.

In a bowl or on a plate, mix sliced mozzarella with extra-virgin olive oil and balsamic vinegar. Sprinkle with salt and pepper to taste.

Broil red bell pepper on high until charred, about 5-10 minutes, turning as necessary. Alternatively, hold pepper with tongs over stove burner open flame, rotating pepper until evenly charred. Let pepper cool in paper bag or in bowl topped with plate (to trap heat and allow the residual heat to soften the charred skin). Peel off charred skin when cool, and slice pepper into 1/2-inch wide strips. Set aside.

When all the ingredients are ready, toast the baguette. Slice in half. Top with sliced peppers (or slices of excellent tomatoes), marinated mozzarella, prosciutto, and basil. If desired, drizzle oil-vinegar mixture from mozzarella over the inside of the sandwich. Cut sandwich in half diagonally. Enjoy!