You might be used to a meal at your local Chinese restaurant ending with sweet red bean soup, crinkle-wrapped fortune cookies, and cold sliced oranges.  But did you know that red bean soup is also a staple of new mothers' post-pregnancy diets?  Red bean soup–warm, nourishing, sweet, and comforting–is considered a a "warming" food, good for healing the post-partum body.
Many superstitions surround the post-partum period in Chinese and Taiwanese cultures.  These traditions are part of what the Chinese call the "confinement period," or zuo yue zi (坐月子) (literally, "sitting the month.")  The rules governing the confinement period are generally designed to help the new mother recover and restore her body to good health.  For the whole month after a woman gives birth, she is to refrain from bathing herself, and under no circumstances is she to go outside without a hat covering her delicate head.  (A superstition that my mother made sure to remind me of, again and again.)  My female relatives and I have had to lie to our mothers, pretending that we will wear snow hats outside in 80-degree weather, that we won't climb the stairs, and that we will dutifully slurp down our bowls of funky pig kidney soup.  (The things we say to keep the peace…)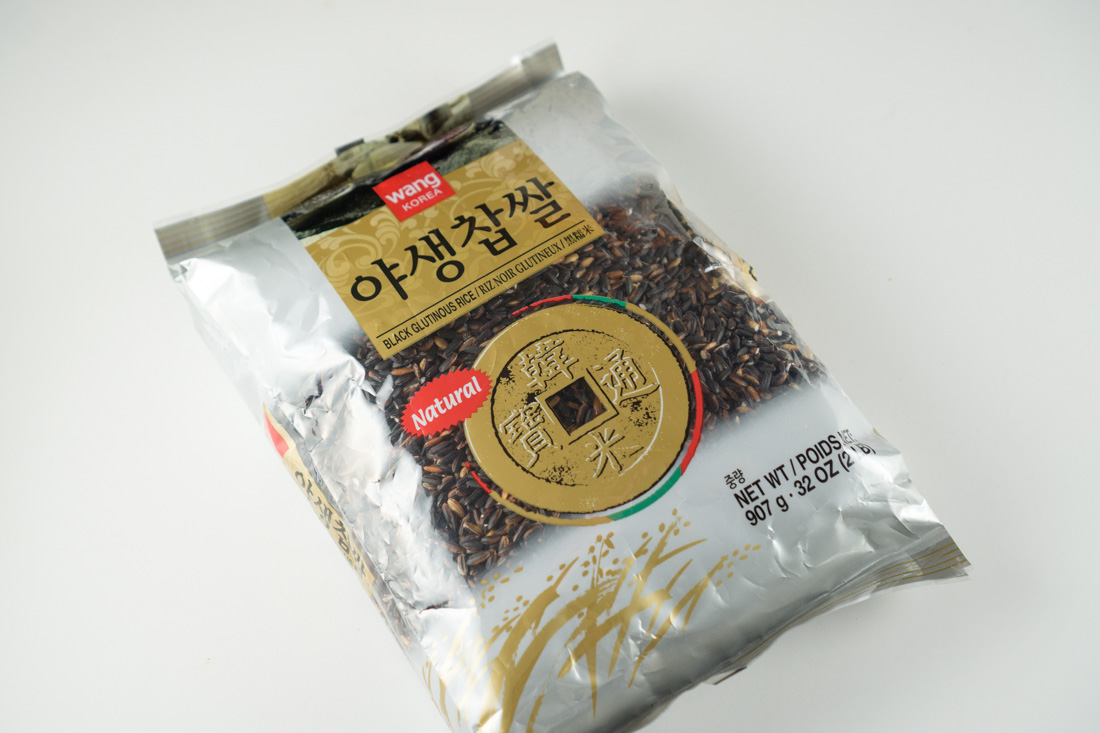 As you might expect, taking care of new mothers' post-partum needs is a big business!  From confinement hotels to food delivery services, entrepreneurs have come up with creative ideas for helping new moms avoid the no-no foods (no ice cream or cold water, and very little salt!) and to get their fill of the approved cuisine.  My mother generously offered to order several months' worth of delivery for me.  "There is no way you will have time to cook," she firmly stated, and in a moment of weakness, I agreed.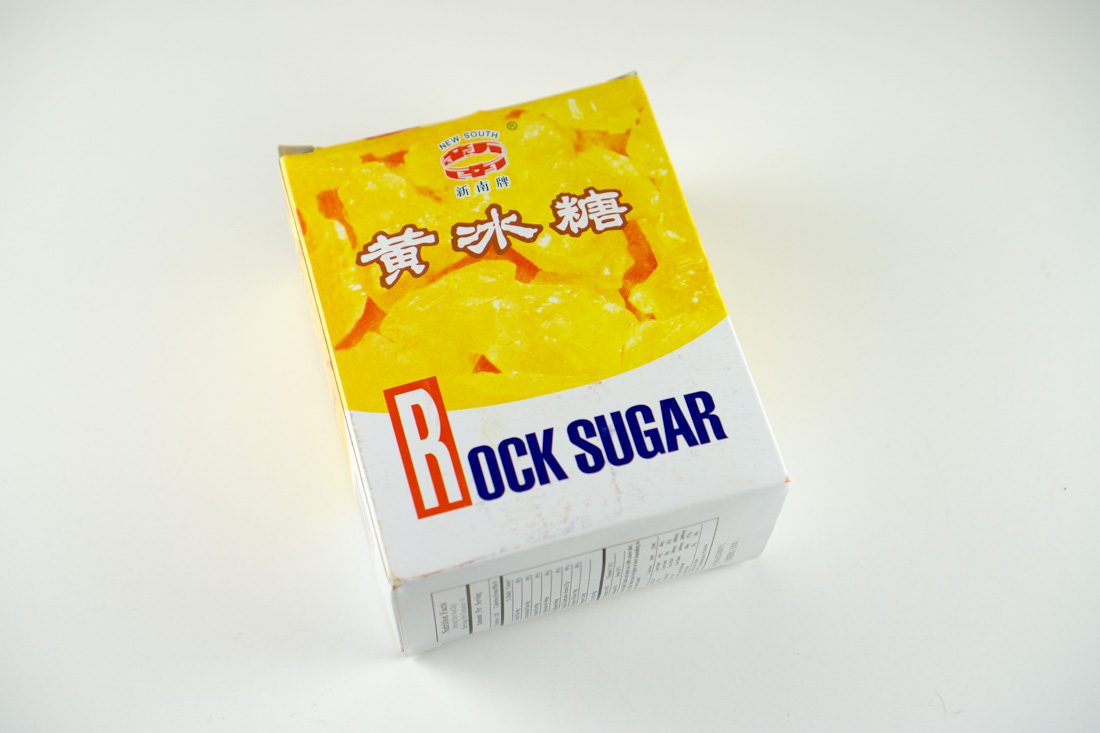 My husband calls this the worst food time in his life, and I understand why.  He was faced with mountains of neatly-stacked plastic tubs containing bland, tasteless food: all sorts of vegetables, mildly flavored and gently cooked; bland, gelatinous meats; austere fish soups.  However, I found that copious lashings of Tapatio hot sauce and Vietnamese fish sauce were enough to help me power through the dishes.  And you know what?  My mother was right.  It was so nice to have food delivered to the house so I didn't have to think about cooking when the baby himself demanded to be fed every two hours or so.  As a side benefit, eating so much fiber really helped me lose a lot of my post-partum weight very quickly.  Did the food have any mysterious traditional Chinese medicine benefits?  I can't say, but the deliveries definitely were appreciated.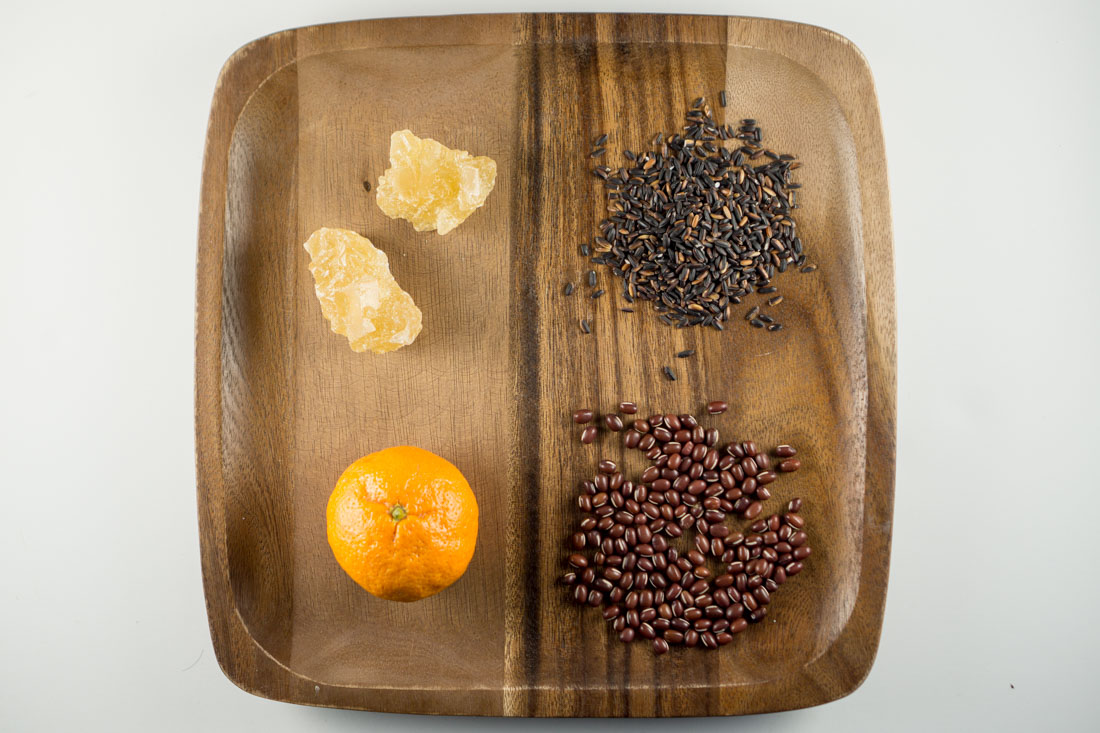 One of the dishes I did truly enjoy, however, was the red bean soup.  Thickened with sweet black rice and cooked until soft and creamy, this was not the bland, thin red bean soup from restaurants that I was used to.  And armed with my swift new Instant Pot, I've been able to perfect my red bean soup recipe so it takes only about an hour from start to finish, rather than the traditional hours to soak the beans and then slowly cook the soup.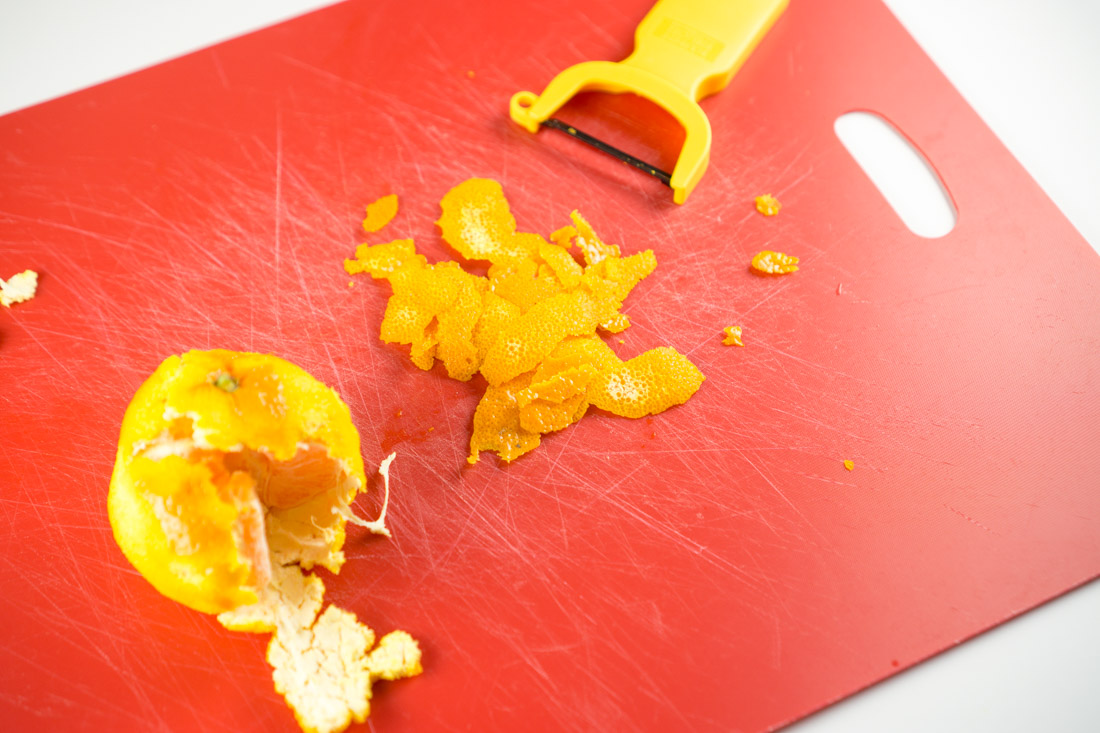 This is perfect for an energizing breakfast or a filling dessert.  Add more sugar after cooking if you'd like.  Don't skip the tangerine peel: it's a crucial part of the recipe.  (Traditional recipes call for adding a piece of Chinese dried tangerine peel, but store-bought tangerines are more accessible, and allow me to use organic tangerines.)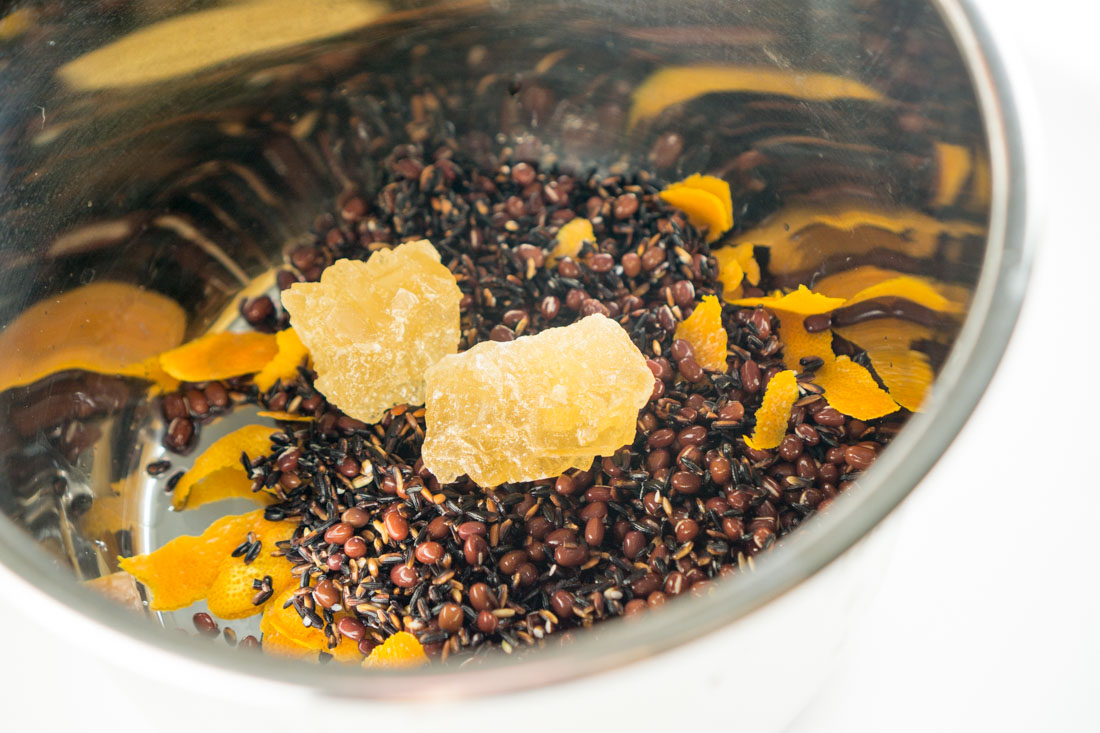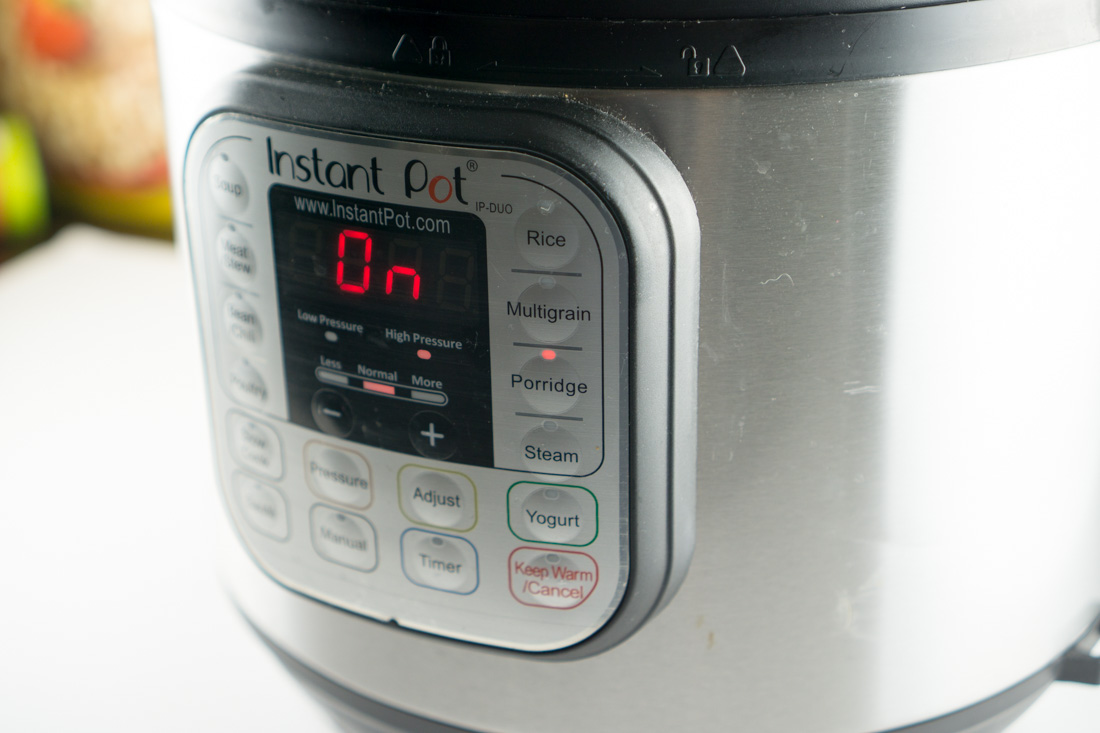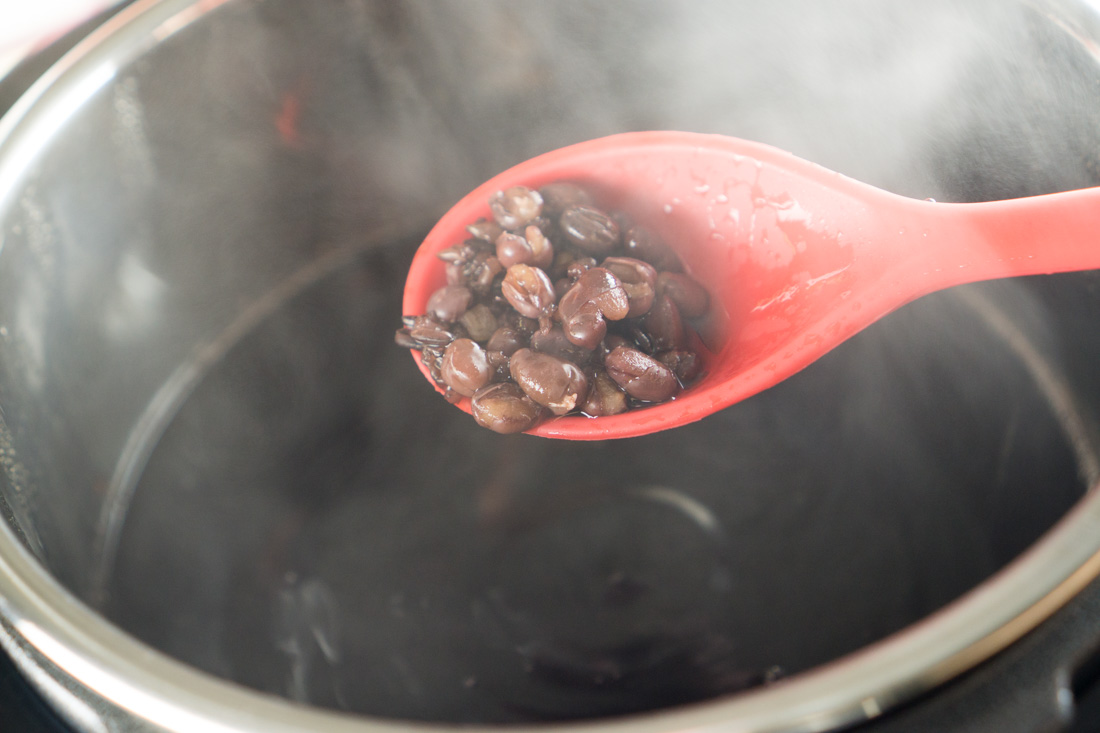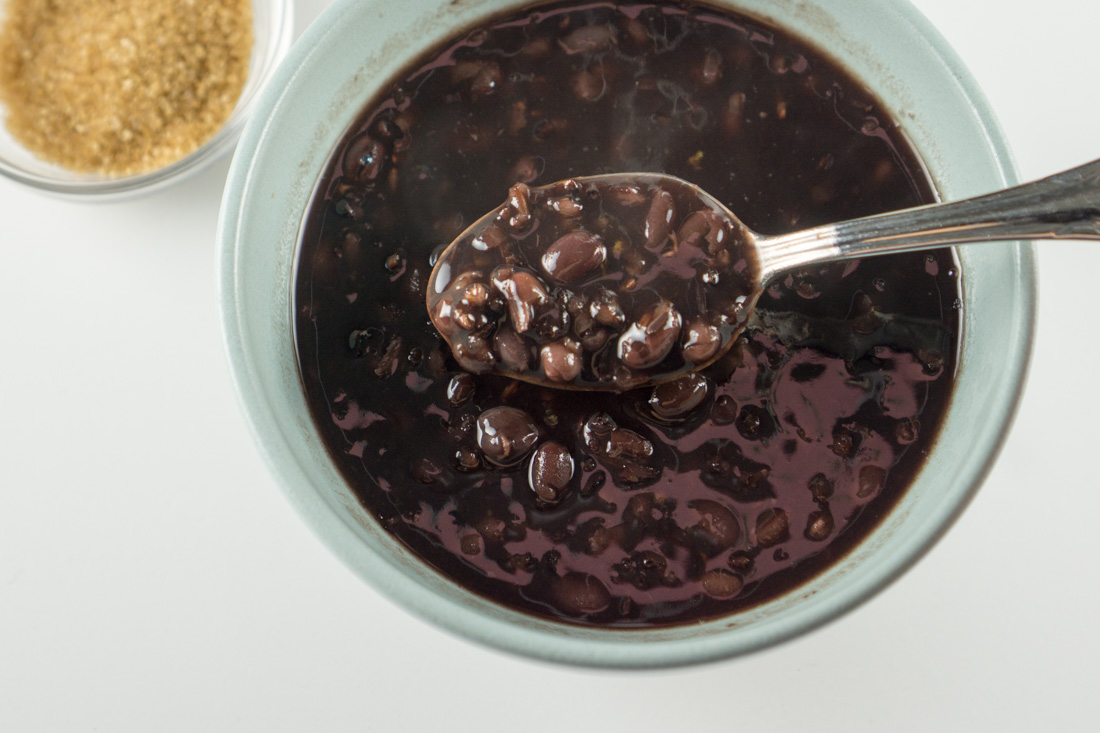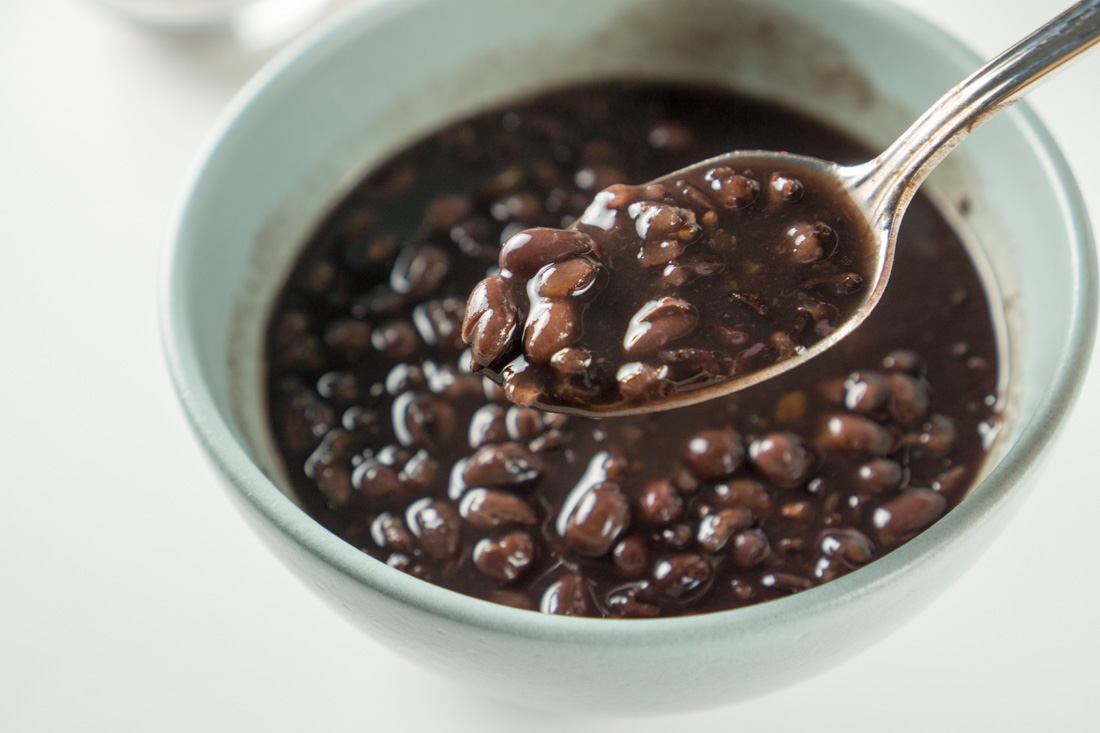 Instant Pot Sweet Red Bean Soup
Ingredients
1

cup

red

adzuki beans

3/4

cup

black sweet rice

also called black glutinous rice

1

mandarin or tangerine

organic if possible

8

cups

water

1/2

cup

white sugar or 100g rock sugar

Turbinado sugar. for serving
Instructions
Combine red beans and rice in a large bowl and rinse in cool water several times, draining well.

Wash mandarin and peel with a vegetable peeler, taking care to avoid the bitter white pith inside. Alternatively, use a Microplane or other grater to shave off the peel. Use the fruit for another recipe, and set peel aside.

Add beans, rice, mandarin peel, water, and white sugar or rock sugar to the inner pot of a 6-quart Instant Pot.

Close Instant Pot. Turn the steam release handle to the "sealing" position. Press the "Porridge" button, which is set by default to 20 minutes. Alternatively, press the "Manual" button and set it to cook on High for 20 minutes.

When the "Porridge" program is finished, the machine will beep several times. Allow the cooker to reduce in pressure naturally and allow the float valve to drop down into the resting position.

Open the lid. The red beans will be cooked but likely firm, and the soup will be watery. Press the "sauté" button and cook for an additional 15 to 20 minutes without the lid on, stirring occasionally. The liquid will reduce and thicken, and the red beans will soften further.

Serve, hot or chilled, with turbinado sugar on the side to sprinkle on top as desired.