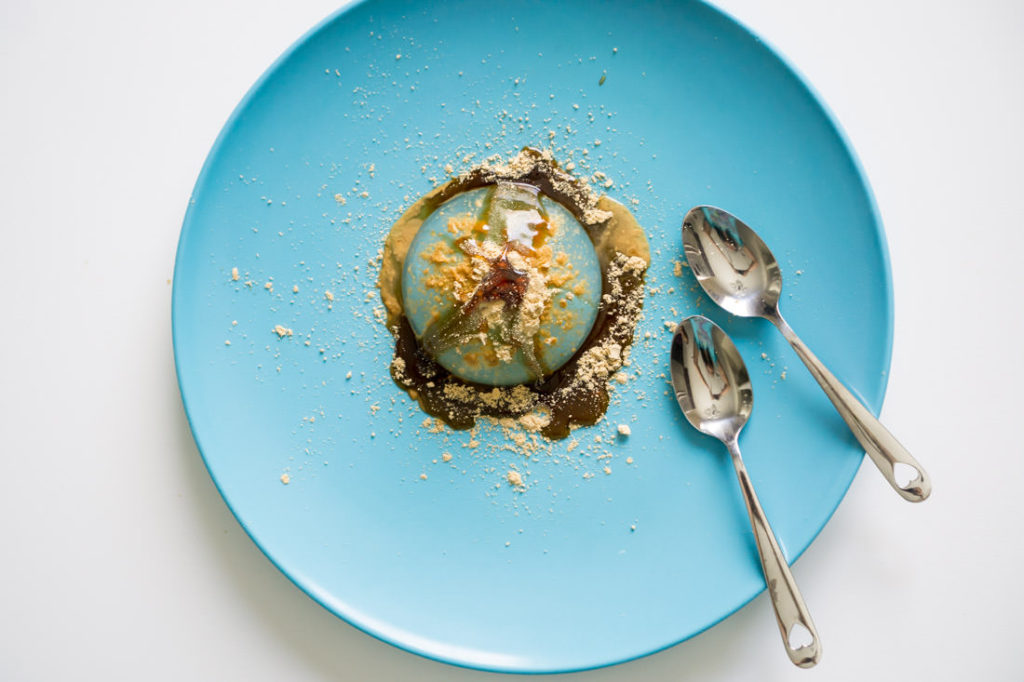 Raindrop Cake, aka "water cake," is the hottest new dessert trend. It's certainly one of the most Instagram-ready snacks I've seen of late. Also called mizu shingen mochi, the dessert appears to hail from Japan, where it's made from special spring water. Raindrop Cake is unusual, refreshing, and a great light dessert for the hot days of summer.
When I first read about it, I saw all the mixed reviews. People were so upset, first and foremost, that it is simply not what we think of as cake. To be honest, if you're expecting a magical confection similar to a classic, buttery American cake, you'll be sorely disappointed. But if you think of Raindrop Cake as a soft, delicate jelly that serves as a canvas for all sorts of strong, sweet syrups and flavorings, you're more likely to be pleased with your results.
The jelly is very easy to make, but there are a couple of requirements:
These molds are super handy for making the jelly–I suggest cutting them into individual molds and placing each mold in a cup to support the mold, and carefully easing each raindrop out of its mold (they're soft and can easily break).
Use filtered water for the clearest possible "raindrop." Filtered water also helps in terms of the taste of the dessert–because water is the main ingredient, if your tap water tastes gross, your Raindrop Cake will also likely be less-than-palatable.
The jelly is created by mixing water and a bit of sugar and salt with a small amount of agar (a vegetarian alternative to gelatin often used in Asian cooking; you can find it it most Asian markets and probably also in natural foods stores).
Heat the agar-water mixture, stirring frequently, until the mixture comes to a full boil. Let cool slightly before pouring into molds.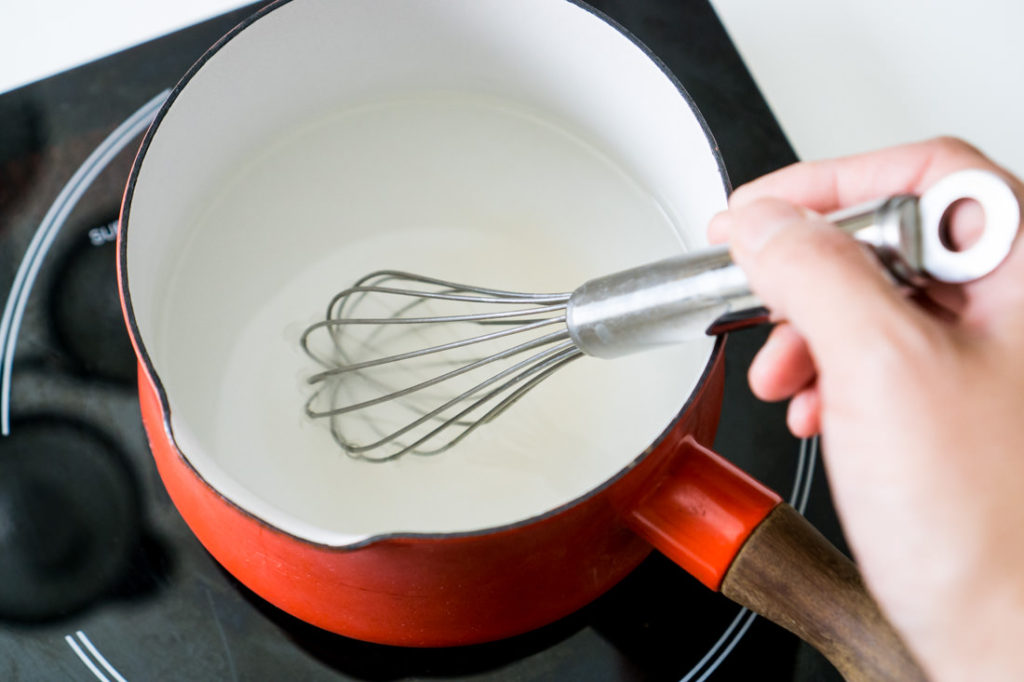 Here is the jelly, poured into individual molds. I actually cut up the mold into individual molds (supported with cups) after I took this photo, because that made it easier to unmold the individual jellies after refrigeration. Pop any bubbles with a toothpick or the tip of a knife. Refrigerate for several hours until solid.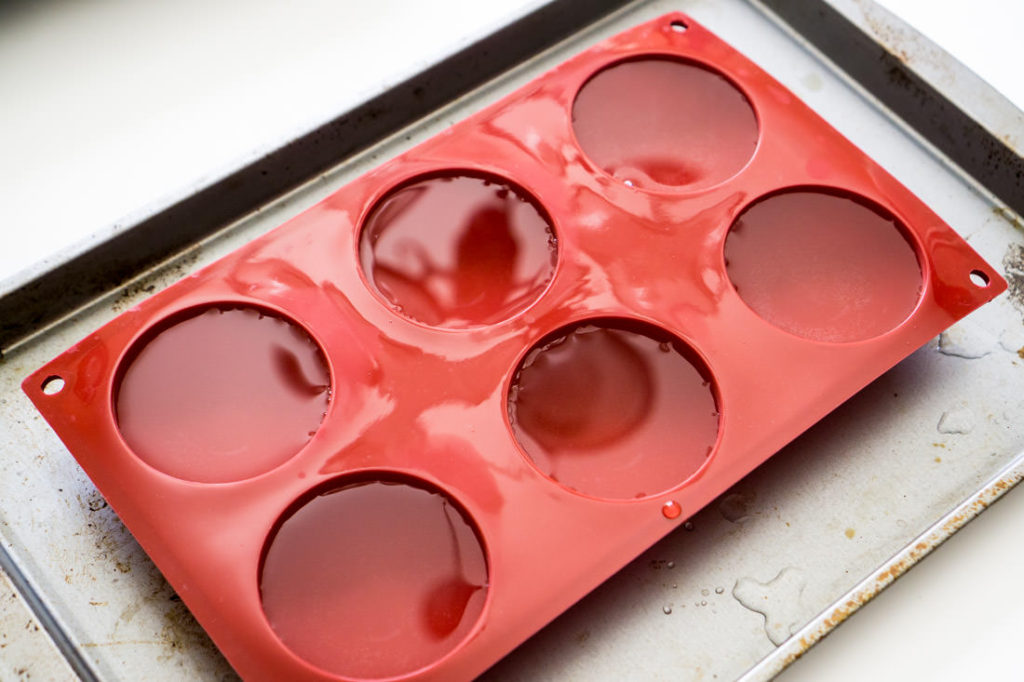 After refrigeration, carefully unmold each raindrop, and…
ta da!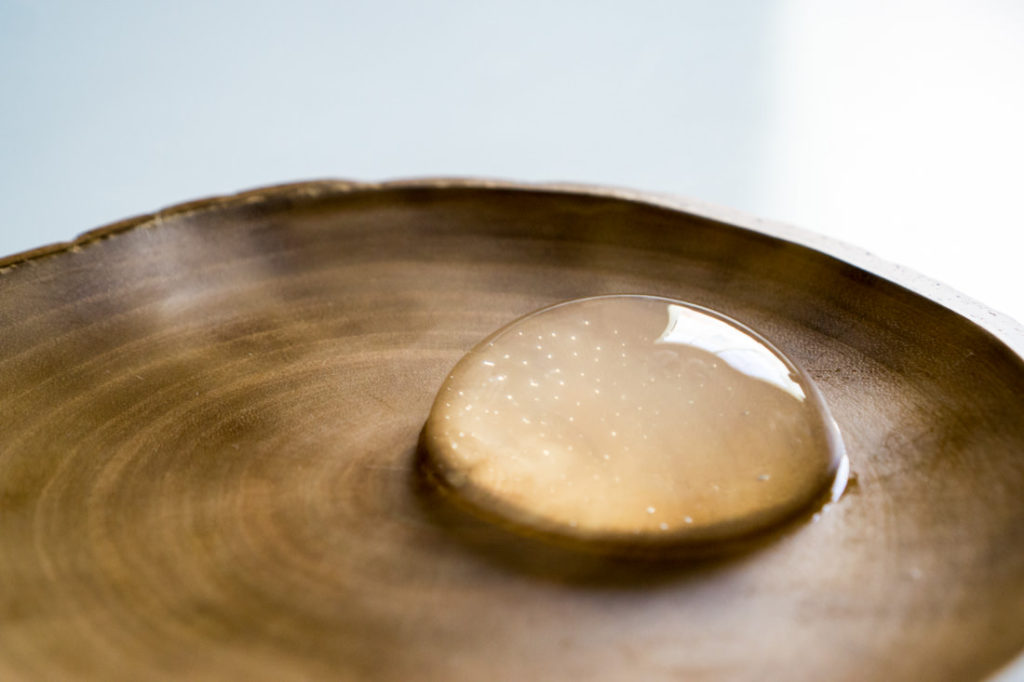 It's a raindrop!
Pile on the toppings as you wish.
The basic flavor combo pairs nutty kinako (roasted soy powder) with a drizzle of kuromitsu syrup (a Japanese sugar syrup that tastes like a lighter, thinner version of molasses). The interplay of the sticky-sweet kuromitsu syrup, the pleasantly dusty-grainy texture of the kinako, and the meltingly-soft texture of the jelly is unusual and wonderful. But there are so many other possibilities! What about…
Salted caramel with chopped roasted peanuts
Dark chocolate syrup with malted milk powder (Horlick's)
Raspberry puree with chopped ripe bananas
It's an easy and unique summer dessert that will intrigue, entertain, and hopefully delight you. The combinations and variations are endless. Have fun!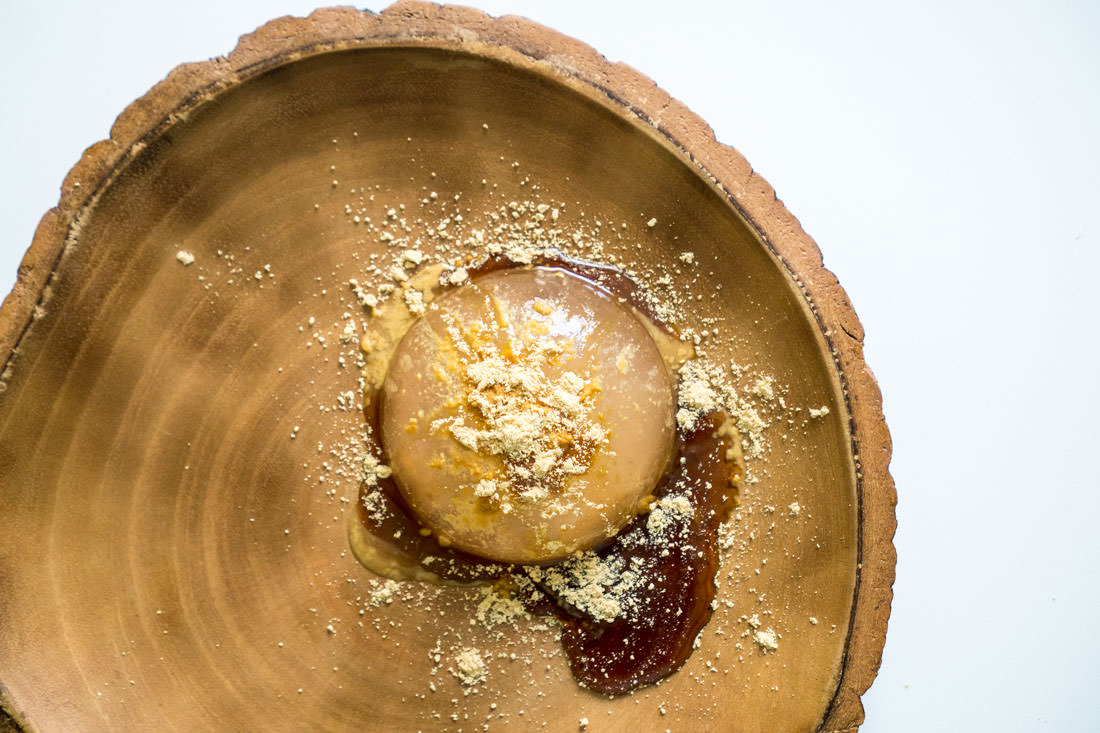 Raindrop Cake
Ingredients
2.25

cups

room-temperature water

using purified water makes for a clearer "raindrop cake"

1/2

tsp.

agar powder

1/4

tsp.

salt

1

Tbsp.

sugar

Kinako

roasted soybean powder, for serving

Kuromitsu

Japanese black sugar syrup or agave syrup, for serving
Instructions
In a small saucepan, mix the water with the sugar and salt. Sprinkle the agar powder evenly across the surface of the water. Heat the agar mixture, stirring until the agar is dissolved and the solution comes to a full boil. Pour agar mixture into a cup with a spout (like a Pyrex cup) and let cool slightly for 10 minutes.

Place molds on a baking sheet. If necessary, support the molds with small cups. Pour agar mixture into molds and pop any bubbles with a toothpick.

Refrigerate molds for several hours until solid. Carefully unmold onto plates. Dust with kinako powder, drizzle on the kuromitsu syrup or agave syrup, and serve immediately.